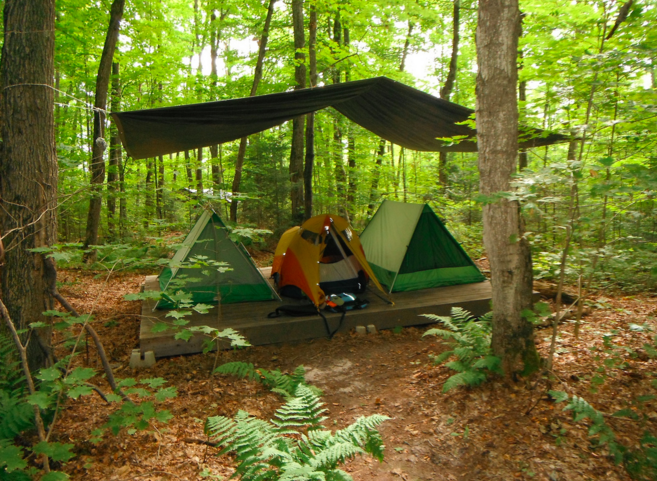 Did you ever go to summer camp? Do you remember the bus ride home? Everyone is quiet, reflective, sad to be leaving. And then the unavoidable tears as final good-byes are said.
Why does this happen at camp and yet not after conferences in hotels, nor after traveling with teams?
What is it about the environment of summer camp that concretes bonds so strong you want the moment to never end?
I ask because I just spent the weekend camping with some of the best mentors there are. Even though I was stunned like a deer caught in headlights for most of the weekend I am going through the same feelings I faced at the end of every summer of camping as a child.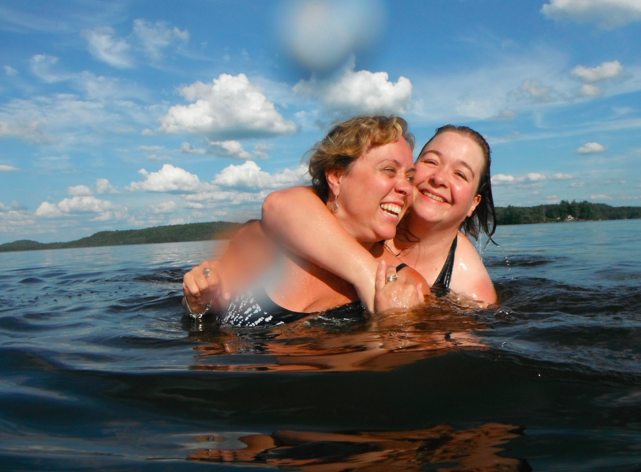 Unplug'd was a weekend adventure for 37 Canadian educators (K- post secondary). We began the adventure at Union Station Toronto taking the train to South River where we made our way via bike or hike to the off-the-grid resort Northern Edge Algonquin (NEA). While at NEA we worked in small groups to write and edit pieces discussing what we believe matters in education. The remainder of the weekend was spent telling stories while swimming, canoeing, relaxing and eating. These stories were powerful examples of all things important in education. Often moving us to tears we found common threads and values in our stories, solidifying bonds between the educators.
On that reflective bus ride home I started to think about how I ended up there. I've always valued innovation and networking in education, but how did I end up collaborating with THIS amazing group of educators? Then I remembered. It was because of Rodd Lucier. I had been stalking twitter for awhile following educators. Then a few years ago he asked a question on twitter that grabbed my attention. When I get passionate about something, I break free from the comfort zone of watching things go on around me. I was enraged enough to answer him (not enraged at him, just about the topic of discussion). Then began the prompts. "Put more info in your profile so we know who you are". "You need to share that with other people". "See, I told you good things happen when you share". And, of course, he was right! 🙂 The more I shared, the more connections I made. The more I learned. The more comfortable I became taking risks in my own learning. Confident enough to participate in the discussions. Thank you Rodd.
At times during this weekend my natural instinct to sit back and watch came back. I wish I asked more questions. I wish I asked a lot more questions. I also avoided telling my story on camera. Reflecting back on Rodds words "good things happen when you share", I'm going to tell my story here. This is the story of how I came to believe that supportive relationships are the foundation of learning. Learners require many positive relationships in their educational career. Supporting folks in the way Rodd and many others have supported me in taking some risk.
Jacs unplug'd 2011 story by jaccalder
The funny thing is, many teachers believe we have little control over the things that can "cause" students to be unsuccessful in our classes. Yet, we have control over the one thing that has the biggest impact on their success – our relationships with them.
For more information about Unplug'd:

www.unplugd.ca
Follow #unplugd11 on twitter
unplugd11 Facebook page
unplugd11 Posterous page
unplugd11 Flickr photo stream
*keep your eye open for the release of the writing produced this weekend